Debunking Some Misconceptions About Orthodontics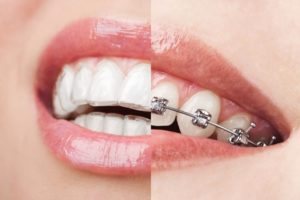 The field of Orthodontics has assisted a huge number of individuals in helping resolve a number of oral health issues such as crooked teeth, bad bites and poorly aligned jaws.
Even with their worth, several people think lightly of the types of treatment they provide because of the misconceptions revolving around them.
Let us look at some of the common misconceptions about the orthodontic practice.
The Treatment is only Suited for Kids
Orthodontist in Hornsby treats a wide variety of patients on a regular day to day basis. With that being said, many believe that teeth straightening in Hornsby is only applicable to children.
Although several dentists Hornsby advise their clients to pursue teeth straightening at an early age, not one is too old or too young to pursue their goal. As such, orthodontics Hornsby can be a viable treatment procedure regardless of your age.
Metal Braces are Your Only Option
Back then metal braces where the only option when considering teeth straightening treatment making the procedure itself be very limiting. Modern technological advancements however, has contributed greatly in helping change the way teeth braces in Hornsby are provided to their each and every one of their patients.
Aside from the traditional metal braces that are available today, Invisalign or clear braces have become a very much welcomed alternative. Hornsby Orthodontists today also give their clients an overview with the pros and cons of every procedure allowing them to choose a treatment that will fit their preference and needs.
Schedule an appointment at Hornsby Dental and have your teeth fixed for a better looking smile.