Dental veneers are cosmetic dentistry to improve the overall look of your teeth. Using a thin shell material that is permanently bonded to your natural teeth, it changes the shape, size, length and colour. There are two types of veneers: composite and porcelain, both of which are permanent treatment and can not be reversed.
Composite veneers use a composite resin to build the veneer onto the front surface of your natural tooth. While porcelain veneer is made out of porcelain material and it is stronger, looks more realistic and better resistant to stain.
The first process of getting veneers is to book in a reputable dentist and they can discuss which type of veneer is best for your case and if you're suitable for veneers as well. To be able to get veneers you must have good oral hygiene and continue to maintain it. As the gap between the veneers and your gum line makes it a perfect condition for bacteria to hide.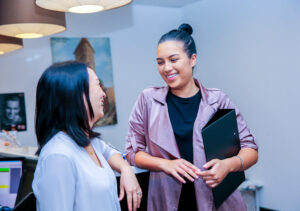 The dentist will need to do x-rays and take impressions of your mouth and teeth. This information will provide your individual case a mockup, which can be fitted into your mouth to show you how the final outcome will look like. Dentist in Asquith, Hornsby Dental is a practice well known for their veneer works and it is best to book in with one of the dentists there to discuss what you like to achieve with veneers.
After the initial appointment and you're happy with the mock up, the next appointment is the preparation. Both composite and porcelain veneers will need to be prepared. Composite veneers are not as aggressive as porcelain teeth prep, but both procedures require removing a certain thickness of the enamel to be able to cement the veneer on. Hence if your teeth are crooked porcelain veneers is more suitable as it can trim more tooth surfaces and cover it with the porcelain material instead.
After the preparation, an impression will be taken to send off to a dental laboratory where they will make the porcelain veneers. The dentist will then put temporary veneers on until the porcelain veneer is created. As for composite veneer the dentist will immediately bond and build up the composite resin to the desired shape, length and size.
The last appointment for porcelain veneers is to bond the veneers received from the laboratory. The dentist will remove the temporary veneers that were placed on the previous appointment.
The dentist will temporarily position and align the porcelain veneers in your mouth to make sure they'll fit properly. If there is any need for adjustment it will be made prior to permanently cementing them on.
The tooth then will be cleaned, polished and etched before bonding it with a special cement. The etching for the surface of the tooth and the back of the veneer is to ensure there is a rough surface to allow a stronger bond. The veneers will be cured with a special light to harden the cement and the dentist will check on your bite.
In Asquith, there are only two dental practices, so it is wise to look around Asquith if you're interested in veneers as it is a major cosmetic dental decision. The closest dentist near Asquith that does veneers is Hornsby Dental and it's ideal to get a quick consultation to voice any further questions.