Quality orthodontic care is what every patient deserves. People seek the necessary dental care they need in hopes of deflecting from the discomfort and pain caused by inevitable teeth and gum problems.
A top-class orthodontic care can mean the difference between a hundred-percent dental problem-free mouth and an even worse result.
With the eminent development of technology, however, top-class Hornsby orthodontics is now at everyone's reach – literally and financially!
Everyone can now enjoy the great benefits of orthodontics in Hornsby – teeth braces, jaw alignment, dental implants, laser dentistry, scale and clean, root canal treatment, gum treatments, wisdom teeth removal, and more!
Braces Cost in Sydney
Around Sydney, orthodontic treatment cost can be as high as $9,500+ depending on how complex the case is. It is quite expensive which is why looking around for a dental clinic that offers affordable yet quality orthodontic treatment is recommended.
Orthodontics Cost at Hornsby Dental Clinic
At Hornsby Dental Clinic, our teeth braces usually cost around $5,500 – $6,500 depending on the complexity of the case. The proper quote will only be determined during appointment when the dentist have examined your teeth.
Aside from the highly developed dental technology that is purveying in the dental market today, Hornsby Dental Clinic team's warm welcome and treatment to their patients makes the experience a complete convenience.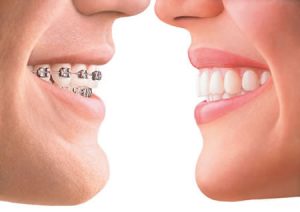 Since every patient has his/her own unique dental needs, dental clinics in Hornsby also offer specific treatments to make sure that the patient's dental needs are heeded.
For more details on how one can secure an orthodontic check-up, just click on the contact us page on this website and simply book an appointment with your Hornsby dentist or you can always call us at (02) 9146 6416.