Getting To Know More About Paediatric Dentists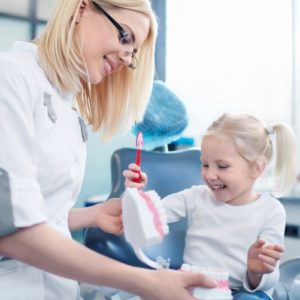 Have you heard about paediatric dentists?
In case you're not aware, there is a specialised form of dentistry called "paediatric dentistry."
It's actually a very specific industry, and it's worth knowing what they do so that you'll know when you'll actually need the help of one.
As its name suggests, a paediatric dentist is one who is trained to render dental services to children.
Can a pediatric dentist treat adults? In very specific cases, yes, because dentistry is quite the same across the board – human beings have similar dental requirements despite differences in age.
So, what is the difference between a dentist and a pediatric dentist?
As mentioned earlier, being a Hornsby paediatric dentist is a very specialised job. If you're a parent you understand that dealing with children requires a lot of patience and skill.
Much more so with dentistry – a pediatric dentist must know to put children at ease, especially since being in a clinic can really drive children to great fear.
Why should you use a paediatric dentist? Well, being an adult, you're far easier to deal with in a clinic than your children. When it comes to kids, you need somebody who knows how to drive away that fear in children so that they will be susceptible to the shot of anaesthesia, after which they can be more manageable.
In addition, children's teeth are more delicate than adults and would require expert care. This is the kind of care that only an expert paediatric dentist in Hornsby can give to you, so you should entrust your children's dental needs to them for your peace of mind.
Schedule a visit to Hornsby Dental and get your child a dental check up with an expert.