How Paediatric Dentist Makes A Difference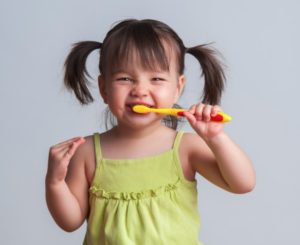 It should be noted that children take up a huge percent of the total number of patients which dentists receive on a regular day to day basis.
In order to attend to the needs of each and every patient, dentists have expanded their services introducing new branches and fields with their own unique set of features that helps differentiate them from the rest.
One of them can be found in the form of children's dentistry.
Let us look at how a paediatric dentist Hornsby can make a huge difference in treating the oral health issues of your child.
Unlike a traditional Hornsby dentist, Hornsby Paediatric dentistry takes on a holistic approach when dealing with their patients. What this means is that these professionals often take into account the mental and social aspects of their patients, instead of just focusing on the symptoms of a disease.
This in turn makes children's dentistry in Hornsby an ideal choice in helping resolve a variety of oral problems a child is facing.
Children's dentist Hornsby also take into consideration environmental factors that can result to poor dental health. This includes a child's dietary choices, as well bad habits that can cause harm to the teeth.
This includes thumb sucking, teeth grinding or the use of a pacifier. What these dentists from Hornsby Dental does is to work hand in hand not only with their clients but also with their parents in helping them resolve the issue in a timely and orderly manner. This in turn makes their services invaluable.