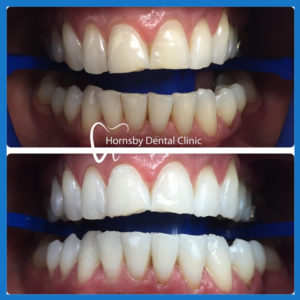 Almost every one of us has the desire for a shiny and sparkly set of teeth.
This in turn has help made teeth whitening a popular practice helping countless number of individuals in achieving their dreams.
It should be noted however, that the whitening treatment is not for everyone and there are a number of factors that you will need to consider before getting the procedure done to your teeth.
Let us look at what you need to know about professional teeth whitening in Hornsby done by Hornsby Dental Clinic.
As mentioned earlier, not everyone can be a good candidate for teeth whitening in Hornsby.
Interested individuals will need to go through a dental examination to help determine that their mouth is healthy.
For instance, oral issues such as cavities and gum disease will need to be resolved first before bleaching is possible. Follow up checkups with Hornsby teeth whitening will also go a long way in helping maximise the effects of the treatment.
Another thing that you need to know is that the best teeth whitening in Hornsby is something that cannot be achieved without the cooperation of their patients. Strong commitment and maintenance are required in order to find success with your whitening endeavours.
For that matter, you will need to do monthly touch ups at home with the help of whitening strips and follow the advice that your Hornsby dentist will give to you. This includes limiting the intake of food and beverages that can cause discolouration with your teeth.