Making Dental Implant A Smoother Procedure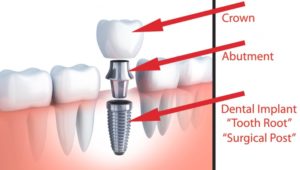 It should be noted that dental implants are quite a popular procedure that is done to a huge number of patients all over the world.
Many find the benefits such as improved appearance, speech and comfort makes dental implants a very much worthwhile investment.
Let us look at some tips on how to make your dental implants in Hornsby a much smoother procedure.
Prepare for their Cost in Advance
Knowing how much does a dental implant cost per tooth or how much are dental implants for the whole mouth should be one of your first priority. This is because implants in Hornsby are considered to be one of the most expensive dental procedures in the present.
For that matter, make sure you plan and prepare for their cost beforehand. A number of patients were able to get cheap implant teeth by getting them for their whole mouth instead of having them piece by piece.
Choosing multiple implants will definitely go a long way in helping you lower your dental implant cost Hornsby.
Get an appointment with our Hornsby dentist and ask for the exact quote for your tooth implant.
Considering Bringing a Friend
Another thing to note is that dental implants today fall under an outpatient procedure. What this means is that patients will need to go home and rest after the operation.
Depending on the circumstances, some patients may be too drugged to go home by themselves. As a result, dentist Hornsby often advise their clients to bring a friend with them to ensure a safe travel when returning from home.