Are Dental Crowns Really Necessary?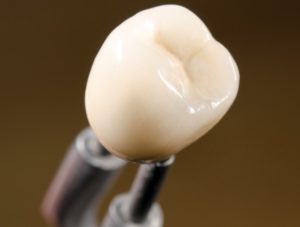 A number of individuals want to know the answer to the question, why do I need a crown for my tooth?
Dental crowns however, are considered to be quite invaluable especially with their ability to save and preserve teeth.
Let us look at what role dental crowns in Hornsby provide in the field of oral health.
It should be noted that there are a number of reasons as to what causes the need for a crown.
As mentioned earlier, dental crowns can be used to restore the size, shape of a tooth.
This type of procedure also provides good visual aesthetic as they can be used to help improve the overall appearance of your teeth.
Crowns Hornsby are also known to play an important role in helping support or hold a dental bridge in place.
The advantages and disadvantages of dental crowns are also present just like any other dental procedure which is something that needs to be taken into consideration. We've mentioned a few of the benefits so let us focus our attention to their drawbacks.
One of the main concerns people have with dental crown is the dental crown cost that comes with the procedure. Aside from that, infection may also occur particularly when the tooth is not thoroughly cleaned.
Some patients have also reported to have an allergic reaction to the materials used in the treatment process. This cases however, can be avoided by getting your dental crown installed from the trusted and reputable dentist Hornsby in your area.