What Is A Mini Dental Implant?
Dental implant comes in different variation each with their own respective function and feature. This can be both a good thing and a bad thing for patients who are looking to find the right dental procedure for them.
The benefit is that this allows dental clinics to cater to the different needs and preferences of each and every one of their clients. On the other hand, patients may have a hard time discerning some dental procedures with others.
One of them can be found in the form of mini dental implants which a lot of people are not familiar with.
So what is a mini dental implant? Mini implants as their name implies, provides the same structure as regular dental implants however, they are discernible because of its slightly smaller form. Mini dental implants are a great option for people who are looking to replace lost teeth but don't want conventional restorations.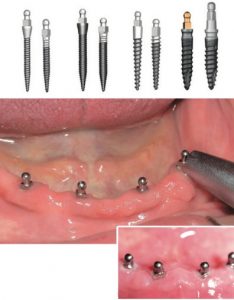 These cases include patients who are not in favour of invasive surgery which is required for regular implants. Others pursue this endeavour because of the lack of bone mass in their jaws to hold them.
Since they are marginally smaller than their regular dental implant counterpart, mini dental implants cost less having a range between $500 to $1,500 per implant.
Because they are cheaper, replacing a mini dental implant is also much easier and is far less expensive making it a worthwhile dental procedure to many.
Some dental insurance companies today may provide coverage for your mini dental implants so it is best that you get in touch with them in advance.
Contact your dentist Hornsby now and check whether you need a mini dental implant or the regular dental implant.