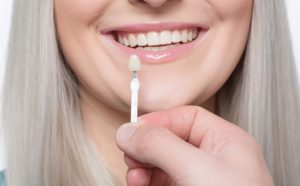 It should be noted that teeth veneers in Hornsby just like any other dental procedure, has their own set of advantages and disadvantages that are worth considering.
These factors often come into play especially since dental veneers are considered to be on the expensive side of things.
Let us look at what are the pros and cons of veneers to help you decide if the procedure will be able to suit your preferences and needs.
Dental veneers in Hornsby are known to be quite accessible especially since it does not require any form of invasive surgery in order to complete. They provide a quick and easy way of whitening your smile making it a good alternative to the traditional teeth whitening procedure.
Furthermore, dental veneers Hornsby are stain-resistant so patients will not need to worry too much about discolouration. Aside from whitening, dental veneers today are also used to fix minor cosmetic problems such as a slightly crooked or gapped teeth.
When discussing about veneers teeth pros and cons, a number of individuals find its irreversible procedure to be one of their disadvantages. This requires commitment in order to work and they will need to be replaced after reaching its average life expectancy of about 10 years or more with proper maintenance and care.
Are veneers worth it? Many find the overall benefits they provide to greatly outweigh their disadvantages and cost. For that matter, a number of individuals find their acquisition to be a very much worthwhile form of investment.
Schedule a visit to a dentist Hornsby and see if this procedure is right for you.