Making Your Dental Visit Seamless and Fast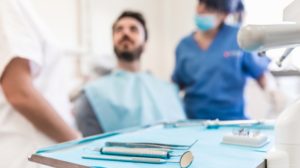 A number of individuals often have a habit of delaying their visit to the dentist because they believe that this can be quite a time-consuming activity.
The time you spend in a dental clinic however, can be lessened with the help of proper planning and preparation.
Let us look at some tips on how it will help you maximise your trip to the dentist.
It should be noted that Hornsby dental care is practised on a day to day basis with several clinics receiving quite a number of patients. As such, people are advised to schedule for an appointment in advance to avoid long queues.
It is also important for patients to confirm the appointment prior to their visit to Hornsby Dental for a more seamless visit. If you are a new patient, it is a good idea to get in touch with your previous dental clinic and have them transfer your records to your new dentists.
Doing so will help you save a fair amount of time while at the same time, help prepare your new dentist in Hornsby by giving them an overview about your oral health and condition.
Some patients have a habit to have their teeth cleaned by their dentist during their dental checkup and visit. This however, will increase the time that you spend during your visit to Hornsby dental centre.
For that matter, make sure that you brush and floss your teeth thoroughly before your trip to Hornsby Dental Clinic.