The Importance Of Finding The Right Dental Care For Your Family
Dental emergencies can happen when you least expect them to be. This in turn makes it important to find a resident dentist that is able to provide their much needed assistance with the services they provide when the need calls for them to do so.
It should be noted that not just any dentist will do especially if the needs of your children are taken into consideration. Let us look at the importance of finding the appropriate dental care solution for your family.
As mentioned earlier, it is important for families to find a trusted and professional Hornsby dentist to care for their needs. Family dental care Hornsby is sought after by many families with them providing a good amount of relief and security to their clients.
Both kids and adults benefit greatly from the services that family dental care in Hornsby provides with some families building a strong relationship with their dentist.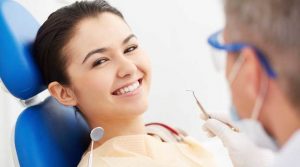 This saves them a fair amount of time and convenience as there is no need to ask further questions about their client's background especially since they've known each other already.
This also applies well with having a paediatric dentist in Hornsby as children feel more safe and secured with them instead of an unknown dentist.
Don't settle for less with regards to the dental needs for your family. Be sure to look for the right dental care that is able to suit the preference and taste of each and every member of your household.