Qualities That Make A Good Cosmetic Dentist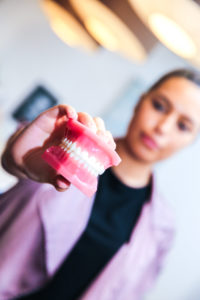 Dentistry is a booming industry receiving a fair number of clients on a regular day to day basis.
Dentists today will need to excel in their field while at the same time, possess a number of qualities that can help separate themselves from the rest.
Let us look at some of the subtle qualities to look for in order to help you with your search for a Hornsby Cosmetic dentist.
Cosmetic dentistry Hornsby is considered to be a very popular practice.
Finding a dental clinic that offers these types of treatments such as dental veneers, dental implants and teeth whitening are fairly easy especially when they have set up and integrated their services over the internet.
This however, is not the only factor that can help keep clients coming back to their clinic. The best cosmetic dentists in Hornsby are warm and welcoming.
They actively listen to the concerns of their patients which helps make them feel calm and at ease during their visit.
It should be noted that cosmetic dentistry cost does not necessarily translate to good service right away. Subtle qualities such as having a clean and tidy office can reflect on the personality of the Hornsby dentist and their staff.
This is the reason why many patients feel safer when the office is clean, neat and orderly. Little things such as following up and making sure that they are in good condition after a long or difficult procedure goes a long way in helping patients feel that they are valued.