Reasons Why Porcelain Crown's Cost Is Reasonable
Dental procedures today provide a slew of wonderful benefits to their clients. With that being said, these types of procedures are not provided free of charge. Patients will need to prepare a fair amount of resources in order to make use of them.
One of the dental procedures that are leaning towards the more expensive side of things is the porcelain crowns. Let us look at some of the reasons why porcelain crowns cost is reasonable.
Before we discuss the benefits, let us first look at the dental crown cost. Clients today are expected to pay from a low $600 and up to $2,500 on average for a crown.
It should be noted that you will also need to factor in other dental procedures that goes along the way with its installation such as the root canal therapy. The cost however, is reasonable especially with the huge role it plays in keeping our teeth in good shape and form.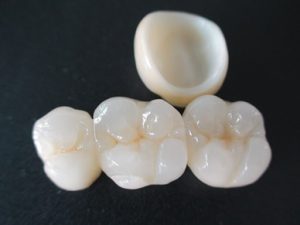 Dental crowns are utilised to support a tooth that has been damaged by decay. They are also responsible in helping hold together a severely cracked or broken tooth.
Porcelain crowns also provide improvement on the overall appearance of a tooth. They are able to do this with its ability to change the tooth's shape and colour.
A porcelain dental crown is also considered to be relatively sturdy and able to last 5 to 15 years with good care. The benefits greatly outweigh the porcelain crown cost making it a very much sought after procedure even to this day.
Give us a call or visit our dentist Hornsby to know more about porcelain crowns and its cost.